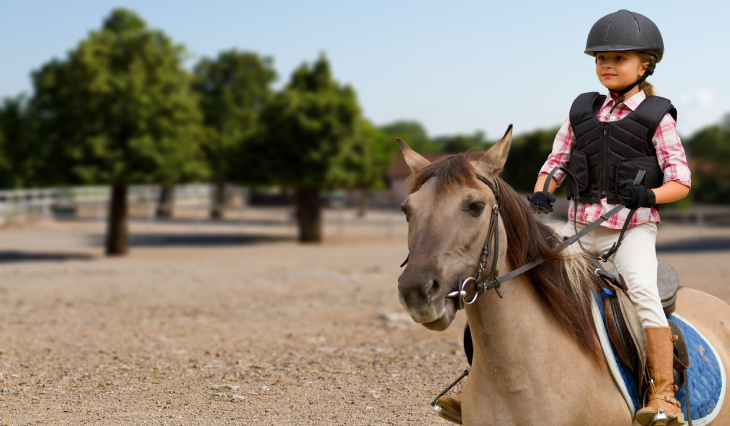 Beginner's Guide To Horse Riding.
So you wanna be a crackerjack horse rider, but don't know how to start?
If you are reading this article then you are definitely someone who fancies the idea of back horse riding but is not able to do so.
As a beginner, we all think that this vision is never going to be a part of reality but that's not true, at Zippy horse riding academy, beginners are taught in a way that they become adept in horse riding without even realizing it.
Back Horse Riding can be an admirable experience when done safely and correctly. And for this, it's important to get adequate training from a horse riding school. Things that can make anyone fall for horses are that they are simply beautiful and give you a sense of power and excitement and there's so much to learn about horses and a lot is involved in owning them and learning horse riding.
Horse riding is an exceptional experience that every human being must have once in their lifetime. People can have this fun horse ride irrespective of their age and for this, it's important, to begin with, the right horse riding classes.
Let's get you familiar with basic guidelines to help you get started with horse riding.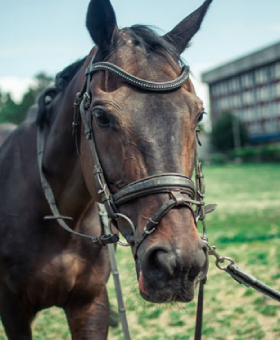 Getting Friends with the Horses
For beginners, especially for kids, this animal can be very overwhelming and spooky. So it is suggested to beginners that they must get familiar with horses firstly and try to connect with the horse they are meant to ride. This can be done by doing horses' little works, like brushing their hair, learning how to feed them, saddling the horse before a ride, etc. Visiting a barn with family or friends can be a great way to achieve this first step and after this, a beginner will be comfortable and confident with horses and all set to learn to ride a horse in a very disciplined manner
A wonderful serenity has taken possession of my entire soul like these sweet mornings spring which is enjoy with my whole heart I am alone and feel the new charm of existences spot which was created.

-- John Robert Doe
Seek a Professional for Horse Riding in Bangalore
One must look for a guide who can train for horse riding in a discipline that does not just prevent you from bad habits during horse riding classes but also help you be safer as you are a beginner. You should be very prudent while choosing a horse riding trainer or program that can make your back horse riding experience more enjoyable and incredible. You should look for an instructor that is the right suit for you and you actually feel connected and approachable to their teaching style, it is important because that someone is going to be your partner for all your ups and downs during these horse riding lessons. And from these horse riding classes, you are going to carry further a lot of habits and ways to ride a horse.
Mounting on Horse with Confidence
As mentioned above, it can be overwhelming for beginners to mount on a horse as horses are restless and brisk. But you must keep in mind that if you will lose your confidence the horse will also lose confidence in you and this will make the ride unsafe and strenuous for you.
Learning how to mount on a horse is the very first step of horse riding training for beginners and this can be the most challenging part, however, using a mounting block can help make the process a little easier. This involves positioning the block, which resembles a small set of steps, on the left side of the horse—or whichever side riders typically approach the horse.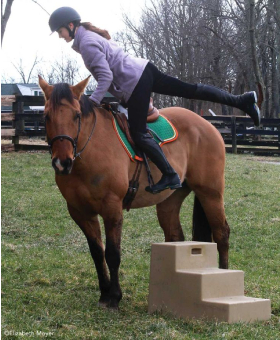 Be Focused on Riding Position
While doing back horse riding one must be able to keep control of the horse and this can be done when the body posture adapted is proper. You must keep the back relaxed, set foot in each stirrup, hold the reins gently, sit up straight and tall, and hold balance so that the horse doesn't feel like carrying heavier weight. Also, try to keep the elbows in right angles and the forearms should follow the line of your rein.
In comparison to the English horse riding style, the Western saddle riding style is often easier and beginners should start with this because it helps you keep your balance and allows you to hold onto the horn if needed.
Adequate Horse Riding Equipment and Attire
Unlike other sports outfits, the horse riding outfit is all about wearing clothes that are long and provide robust safety to your body. The outfit includes long pants and proper footwear, any close-toed shoes might do the job. Wearing scarves, purses, or any other accessories that could get tangled in the reins, saddle bushes, or trees must be avoided. The most important part of horseback riding dressing is a helmet as this prevents injury in the head of the rider in case of an accident. You should always wear one, regardless of your experience level, and make this a habit whenever you are going for a ride as it will protect your head in case of a fall.
Before every ride, it's important to wear correct riding gear and equip yourself properly, if not done then this will ruin your Horse Back Riding experience and make you uncomfortable. Also if flawed gear or equipment is carried while riding then it can put you at risk of falling off the horse and wounding yourself